TOFFEE COFFEE INTERIOR DESIGN BY HRarchZ STUDIO , HOW EVER WE POSTED BEFORE OUR EXTERIOR
DESIGN FOR TOFFE COFFEE PROJECT , AS WE PROMISED THIS POST WILL BE ABOUT THE INTERIOR , ALSO
THE 3 FLOORS HAVE GREAT RENDERS TO SHOW , PLUS WE WILL EXPLAIN EVERY FLOOR AND EXPLAIN THE
DIFFERENCE BETWEEN THEM , BECUASE ONE OF THE FLOORS IS TERRACE .
TOFFEE COFFEE INTERIOR DESIGN :
We have 3 floors cafeteria , how ever we will talk in this post about ground floor and first floor, but
we will explain the third floor in other post which is the terrace , in other words we have 2 floors
now have beautiful ideas established perfectly .
TOFFEE COFFEE INTERIOR DESIGN DETAILS :
CAFETERIA DESIGN .
MODERN STYLE .
MINIMALIST TOUCHS .
COLORS ( GRAY – BLACK – LIGHT BEIGE – GREEN – BROWN ).
MATERIALS ( GYPSUM BOARD – WOOD – CONCRETE – METAL – GLASS ).
THIS DESIGN IS IN ( KSA: RIYADH ).
RENDERS :
HOPE YOU LIKE THE FOLLOWING RENDERS :
GROUND FLOOR :
FIRST FLOOR :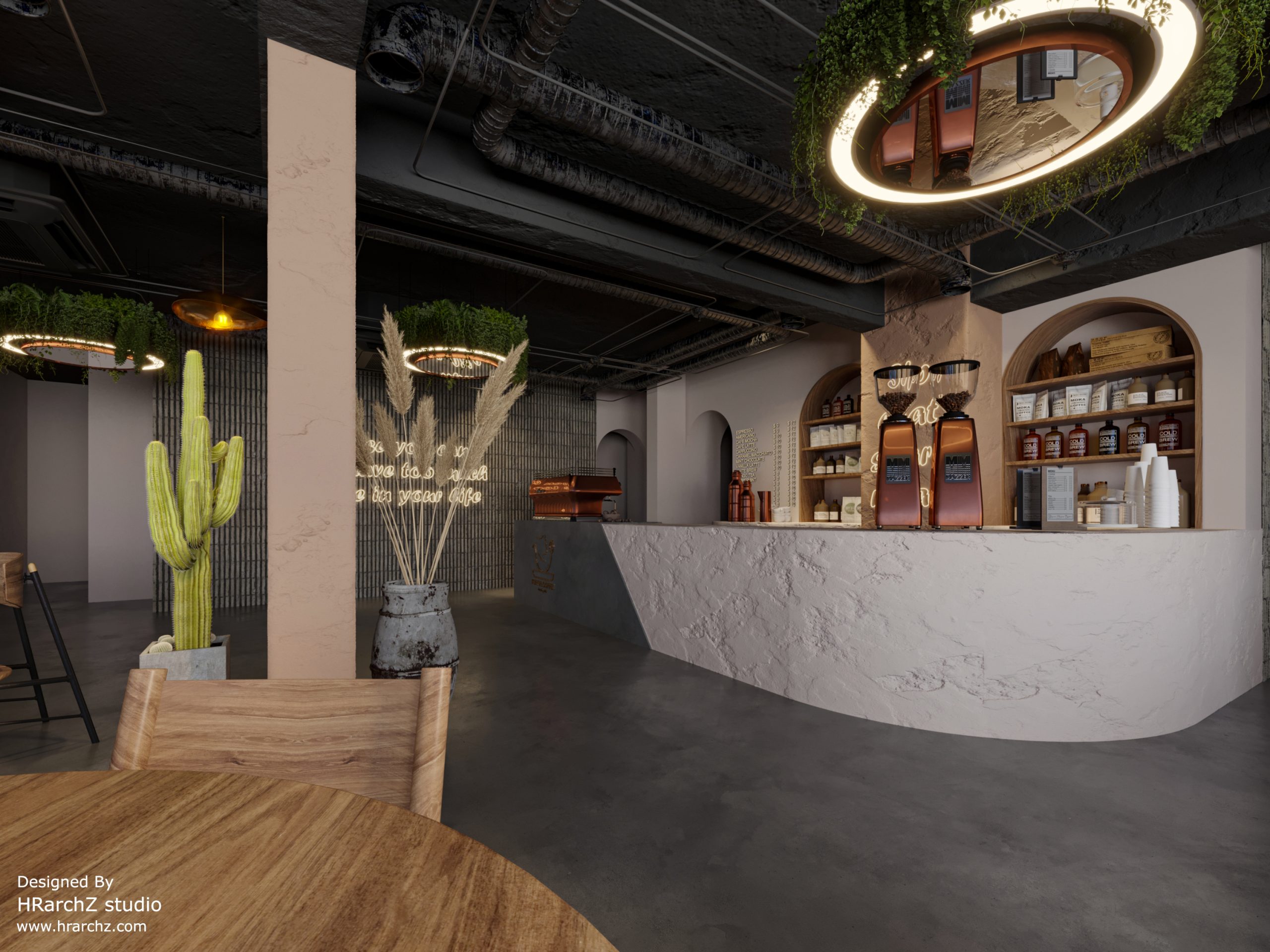 IN CONCLUSION :
Any kind of design or you can say any kind of work work from you hearty and give you best
or do not do it at all .
for more information's about neo classic press here .
visit our Instagram page HRarchZ .