SCHOOL MAIN SECTIONS DESIGN BY HRARCHZ STUDIO ,HOW EVER IN THIS
PROJECT WE WERE BRAVE IN USING THE THEME , ALSO DIFFERENT MATERIALS
WE WILL TALK ABOUT IT TOO , IN OTHER WORDS WE WILL CHANGE OUR OLD
IMAGE ABOUT SCHOOLS .
SCHOOL MAIN SECTIONS DESIGN:
New project contain different colors will blow your mind, how ever amazing lines
perfectly established to give perfect theme , also boards organized in standard way , plus
the curved lines in the roof cut with wooden lines .
SCHOOL MAIN SECTIONS DESIGN DETAILS:
MODERN DESIGN .
SCHOOL DESIGN .
COLORFUL THEME.
COLORS (GREEN-ORANGE-YELLOW-PURPLE-BROWN-BLUE-GRAY-PINK),
MATERIALS (WOOD – IRON- ALUMINUM – GYPSUM BOARD ).
THE DESIGN IS IN ( KSA : RIYADH).
RENDERS :
WE ALWAYS DO OUR BEST TO GIVE RENDER CLOSE TO REALITY , HOW EVER
WE HOPE YOU LIKE THE FOLLOWING RENDERS :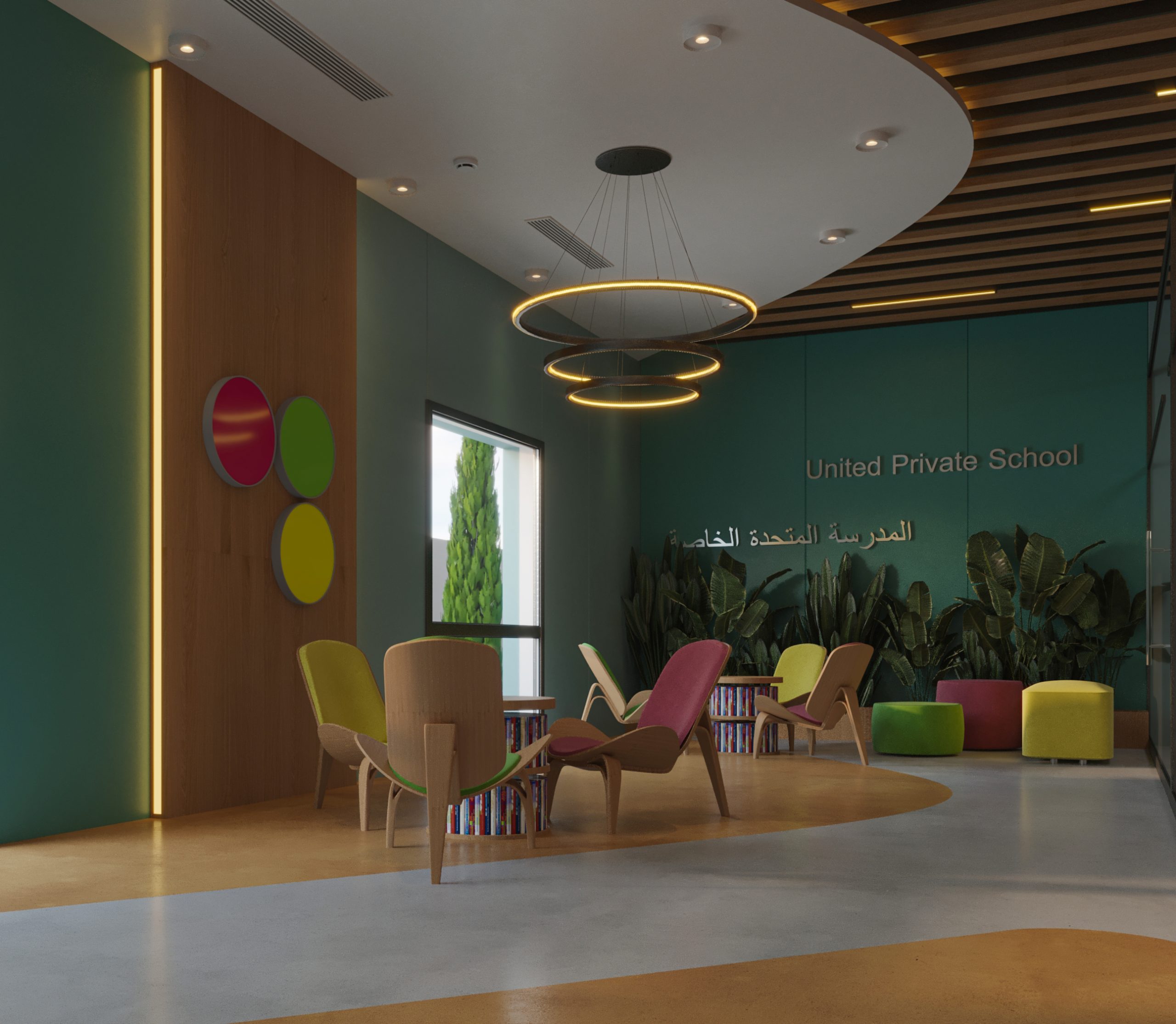 CONCLUSION :
Every place have id our job allow us to create id constantly , quit important job , however  you
sometimes you have to study everything around your project so you can decide which id it deserves to be .
visit our Instagram page by pressing on ?>>>> HRarchZ .
for other epic designs press here .
thank you for visiting us .