CREATIVITY CAN GIVE YOU ABILITY TO DESIGN WHAT YOU WANT LIKE MODERN COMPANY DESIGN , ALSO
YOUR ENGINEERING BASE IS ONE OF THE BASICS TO GIVE PERFECT DESIGN , HOWEVER COMPANIES DESIGN
HAVE DIFFRENTE WAY ACCORDING TO THE BIGGER SPACE YOU ARE DEALING WITH , ALSO HOW YOU CAN
CONTROL IT AND CONNECT ALL THE PARTS .
MODERN COMPANY DESIGN:
New design for (ram company) by HRarchZ , our costumer asked for a design for their company offices
and asked us to use the modern style and the project parts ( offices – manager office – meeting hall – ….)
we will explain more in this article .
MODERN COMPANY DESIGN  DETAILS :
COMPANY DESIGN .
MODERN STYLE .
COLOURS (WHITE – BLACK – BROWN – GRAY).
MATERIALS ( GYPSUM BAORD – GLASS – ALUMINUM).
THE DESIGN IN ( UAE : UNITED ARABS EMIRATES ).
RENDERS :
You will find simple explanation under the renders hope its useful
also hope you like the following renders :
COMPANY OFFICES :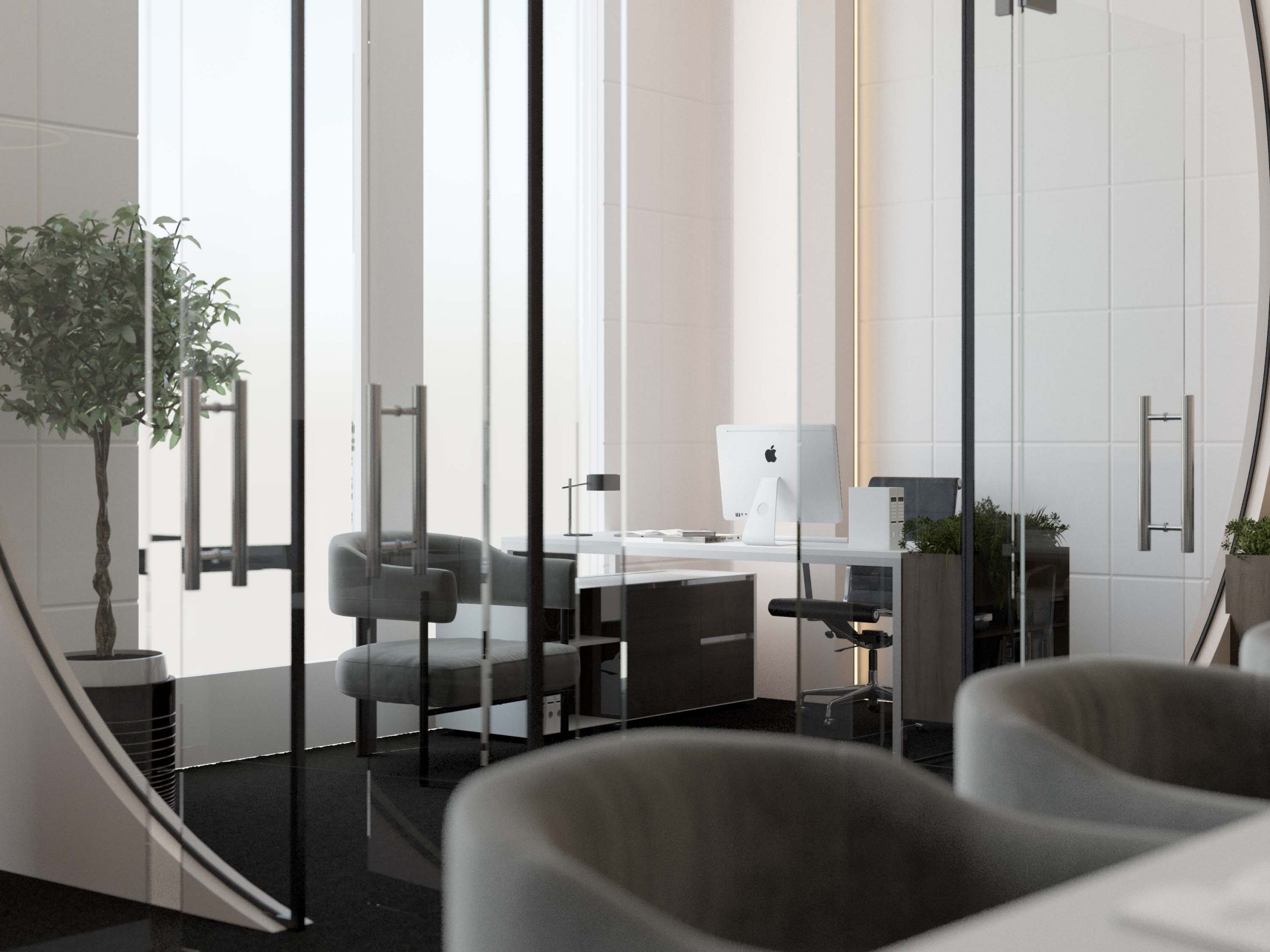 RECEPTION DESIGN :
CONCLUSION :
Every project have its way to be designed , there is rules cant be broke , also still you have big space to show your ideas
, how ever there is always something to be learned , do not stop learning .
FOR MORE DESIGNS PRESS HERE .
FOLLOW US ON INSTAGRAM BY PRESSING ON >>>>HRarchZ.
thank you for visiting our website .