TODAY  WE ARE TALKING  ABOUT MERIT CRISTAL HOTEL  ONE   OF THE  HIGH  CLASS PROJECTS , ALSO
THIS DESIGN FOR THE ROYAL SUITE BY HRarchZ , HOWEVER MERIT CRISTAL HOTEL ITS A FIVE STARS HOTEL
HAVE GOOD REPUTATION AROUNT THE WORLD , WE WILL TALK IN MORE SPECIFIC DETAILS IN THIS POST .
MERIT CRISTAL HOTEL :
Five stars hotel widespread around the world , however our work was about the royal suite , also
the main parts in this suite are ( living area – master bedroom – bedroom 1 – bedroom 2 – bathrooms),
the parts who will be in this post are ( living area – master bedroom – bathroom ).
MERIT CRISTAL HOTEL DEAILS :
MERIT CRISTAL HOTEL .
ROYAL SUIT DESIGN .
LIVING AREA + MASTER BEDROOM + MASTER BATHROOM ).
MATERIALS  ( GYPSUM BAORD – GLASS – STONE – WOOD -MARBLE -METALS ).
COLORS ( DARK BROWN – GOLD – BLACK – GRAY – GREEN ).
THE DESIGN IN ( NORTHERN CYPRUS – ALSANCAK ).
RENDERS :
HOPE YOU LIKE THE FOLLOWING RENDERS :
LIVING ROOM RENDERS :
MASTER BEDROOM :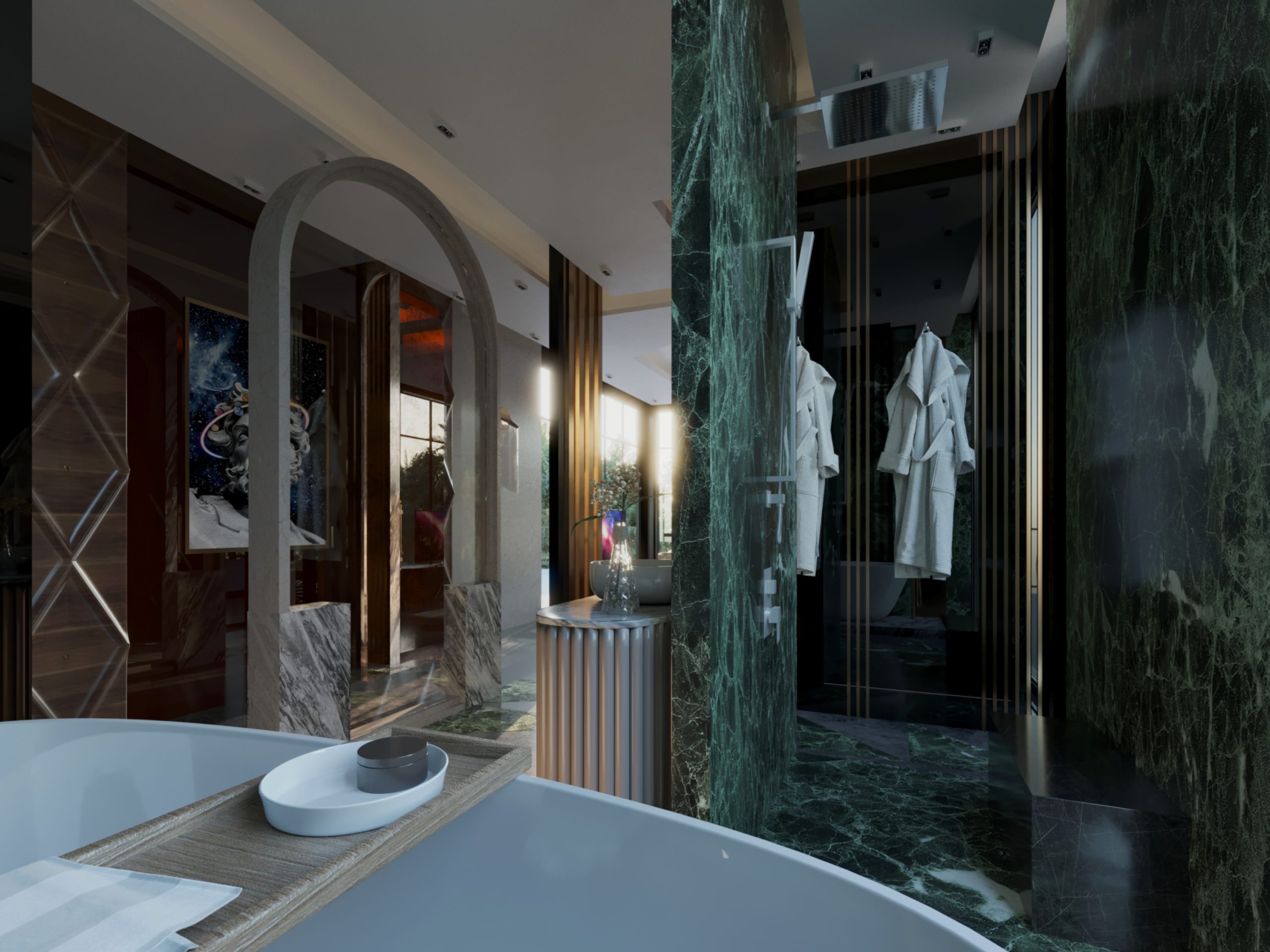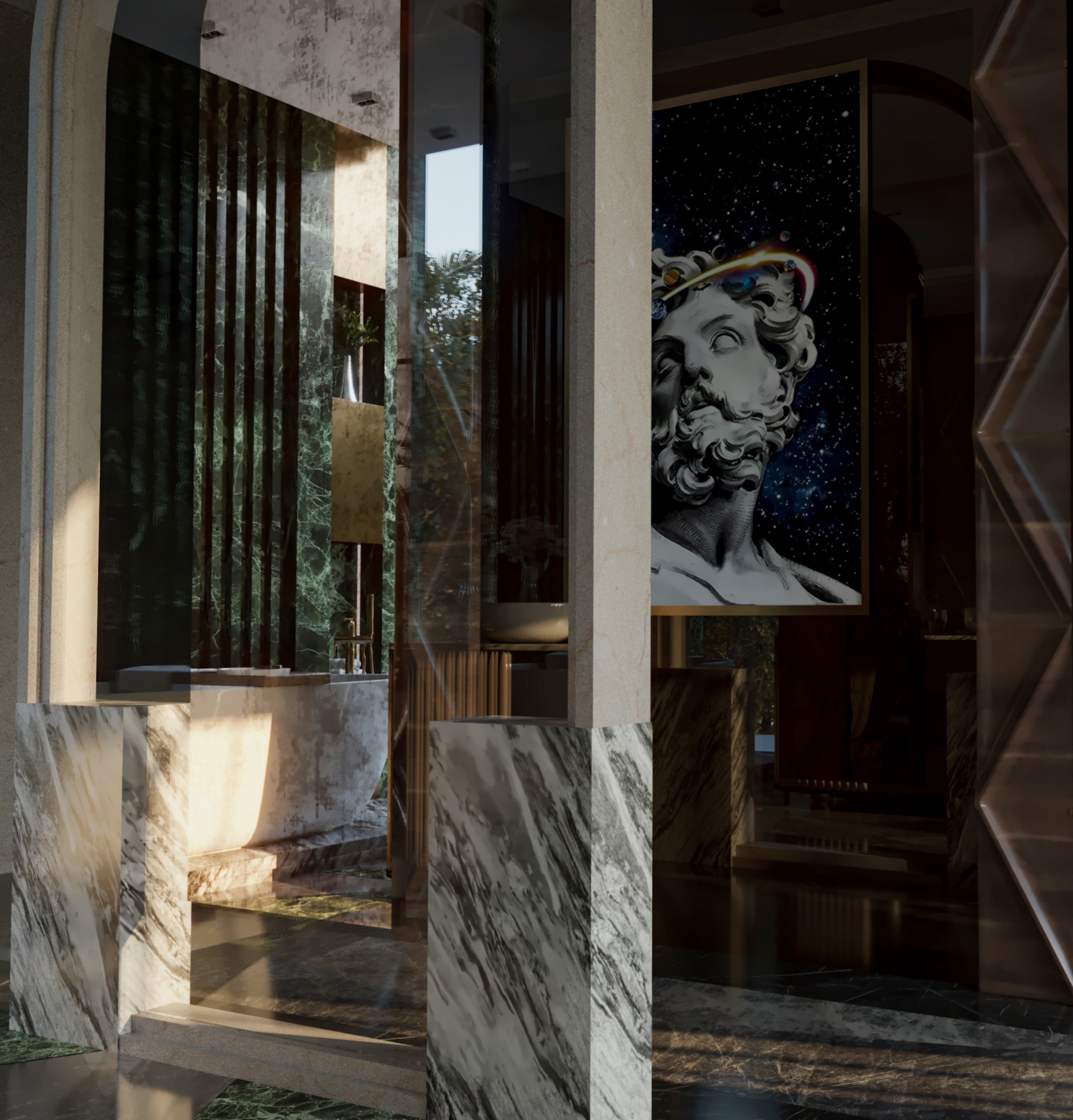 CONCLUSION:
One of the hard parts in designing is connecting different parts together in a big place , also make look strong
and can not break it , just open your imagination and connect all the parts in simple details .
DESIGNED AND VISUALIZED BY HRarchZ AND RAM .
FOR MORE DESIGNS PRESS HERE .
FOLLOW US ON INSTAGRAM BY PRESSING ON >>>>HRarchZ.
thank you for visiting our website .