MAIN PARTS OF A VILLA ORGANIZED IN ONE POST FOR ONE VILLA , HOWEVER EVERY VACUUM HAVE ITS STYLE ,
FOR INSTANCE EVER STYLE IS DIFERENT THAN THE OTHER ONE .
MAIN PARTS OF A VILLA:
Every part will shown in this post , however for each vacuum will be couple or renders to explain all the angels .
MAIN PARTS OF A VILLA RENDERS :
Hope you like the following renders :
RENDERS :
1- guest sitting room :
nice shot showing most of the parts like the marble tables too .
2-  DIWANIYEH ( MAJLES FOR FAMILY AND FRIENDS ) :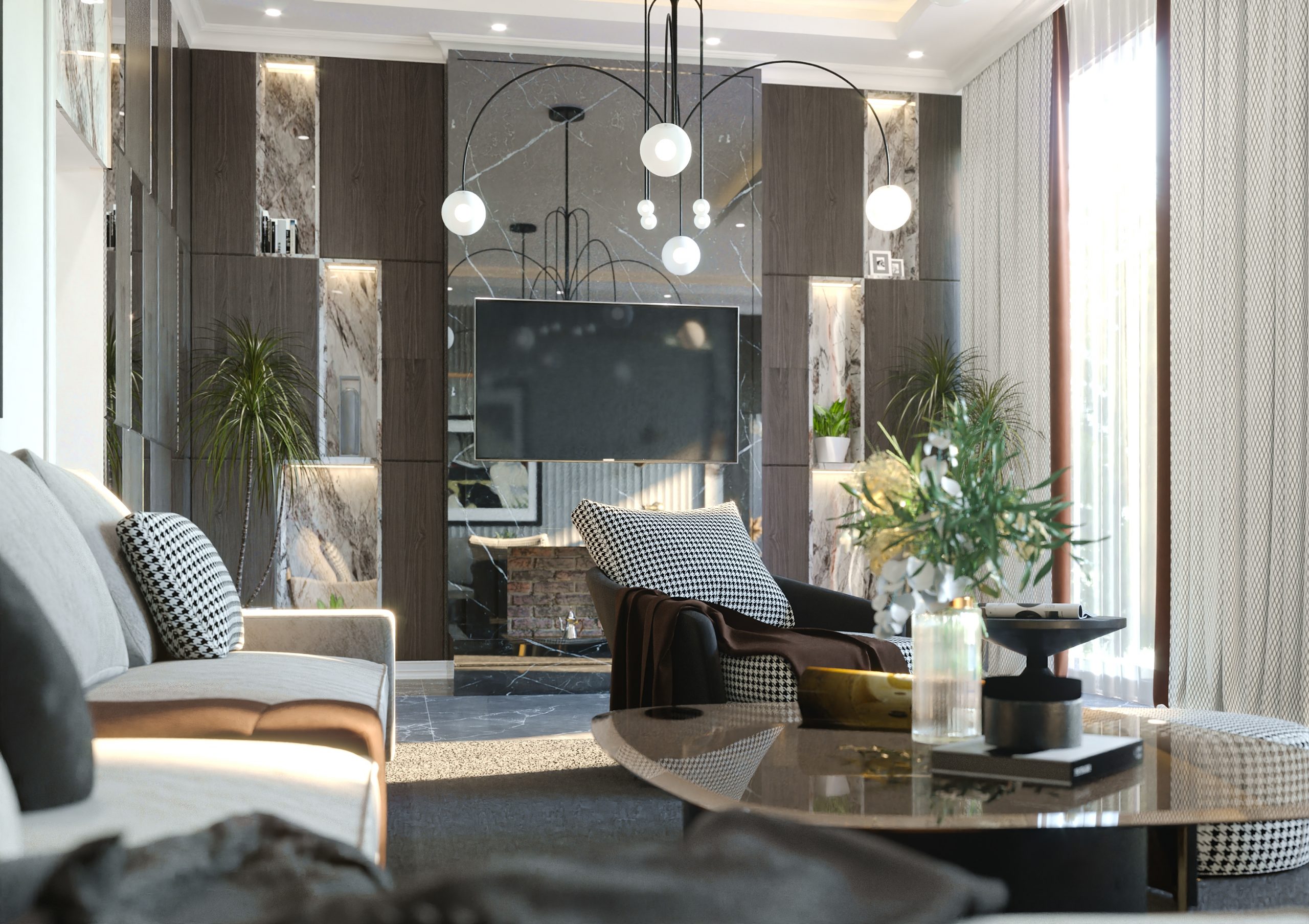 MODERN DESIGN FOR AS THEY CALL IT DIWANIYAH OR MAJLES OR JUST SITTING AREA .
3- DINING ROOM :
4- GUEST BEDROOM :
CONCLUSION :
HAVING DIFERENT STYLES FOR FIFERENT PARTS IN A VILLA ITS WRONG , HOWEVER ITS RISK CAN TAKE TO ANOTHER DIMENTION .
FOR THE EXTERIOR DESIGN OF THE VILLA PRESS HERE .
FOR OTHER DESIGNES PRESS HERE .
TO VISIT OUR INSTAGRAM PAGE PRESS ON >>>> HRarchZ .
THANK YOU FOR VISITING OUR WEBSITE .