LUXURY BEDROOMS COLLECTION BY HRARCHZ STUDIO, HOWEVER THE COLLECTION BELONGS TO ONE
PROJECT , IN OTHER WORDS ITS ONE OF THE BIGGEST PALACES WE DESIGNED , ALSO THERE ARE
MORE DESIGNS FOR THE REST OF THE PALACE WE WILL POST THEM LATER , HOWEVER TODAYS POST ABOUT THREE
BEDROOMS HOPE YOU ENJOY THIS POST AND THANK YOU FOR VISITING OUR WEBSITE .
LUXURY BEDROOMS COLLECTION :
Three bedrooms have the luxurious style , but non of them is the master bedroom , however
all of them have some details that makes it unique and different than each other.
LUXURY BEDROOMS COLLECTION DETAILS :
BEDROOMS DESIGNS .
LUXURY NEO CLASSIC DESIGN .
MATERIALS ( GYPSUM BOARD – METAL – WOOD – GLASS – MIRRORS ).
COLORS (BLUE – PINK – GREEN – WHITE – BEIGE – BROWN – GOLD ).
THE DESIGN IN (UAE : UNAITED ARAPS EMIRATES ).
RENDERS :
HOPE YOU LIKE THE FOLOWING RENDERS :
————————–
BEDROOM (1):
BEDROOM (2):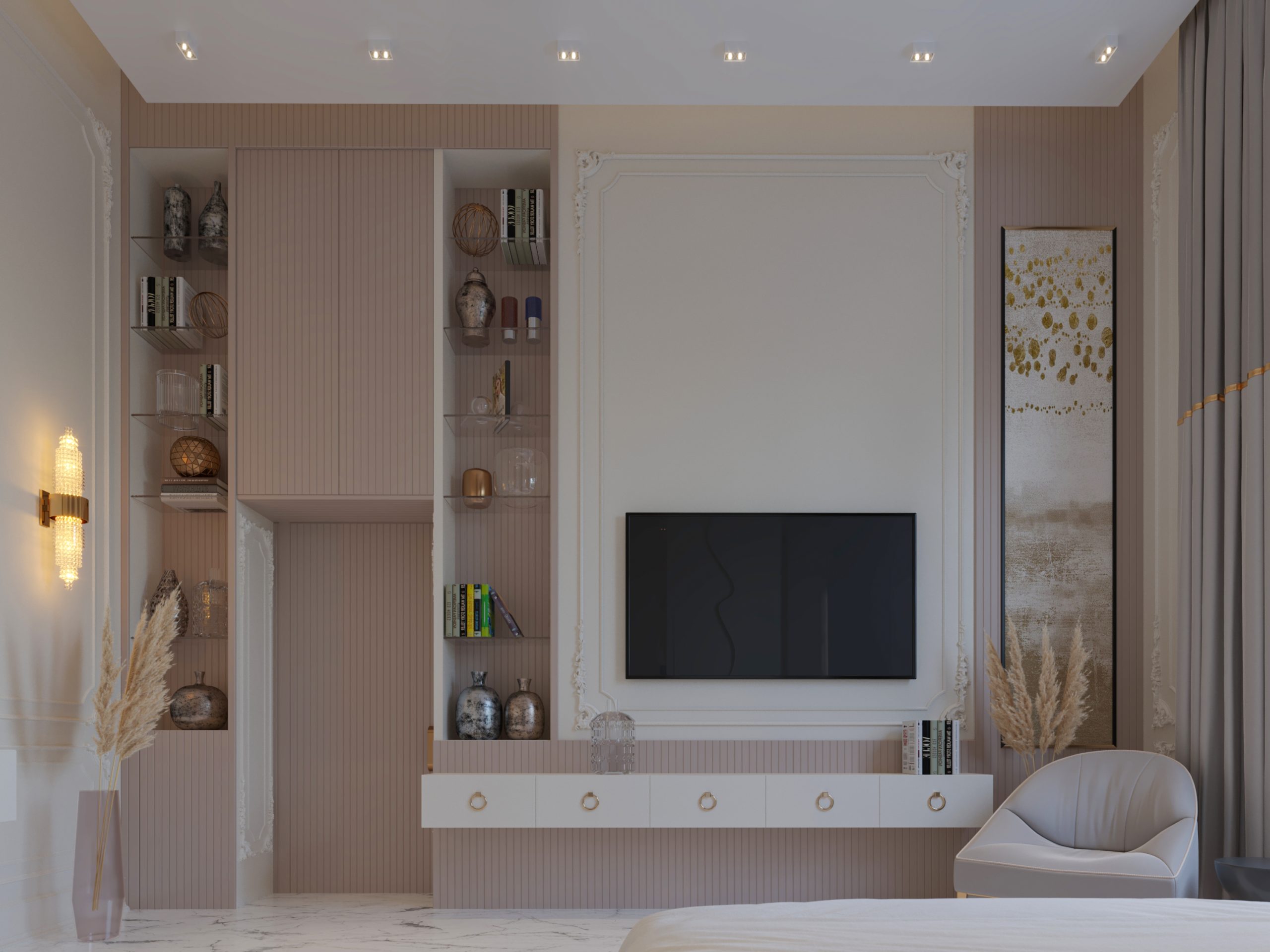 BEDROOM (3):
CONCLUSION :
Every design have something special to make it unique and eye catching , how ever that's why always take your time
to design any project small or big , also imagine it your head until you catch the perfect idea and make it real .
For more designs press here.
visit us on our page on Instagram by pressing on >>>>> HRarchZ . 
AND THANK YOU FOR VISITING US.
ARM FOR ARCHITECTURE AND CONSTRUCTION .
DESIGNED BY SAFA ALFAGIH .
VISUALIZED BY HRarchZ STUDIO .