Dinning Room Mixed Style
Project details:
Mixed style Design
Place Doha Qatar
Ground floor for Villa
Size 84 m2  
we use two main color :
this mixed style contained three different style :
Neo classic style
contemporary  style
classic columns
main dinning room and service room
Main room contain table for ten persons
with warm color and strong material like this unique marble slap
Dinning Room Mixed Style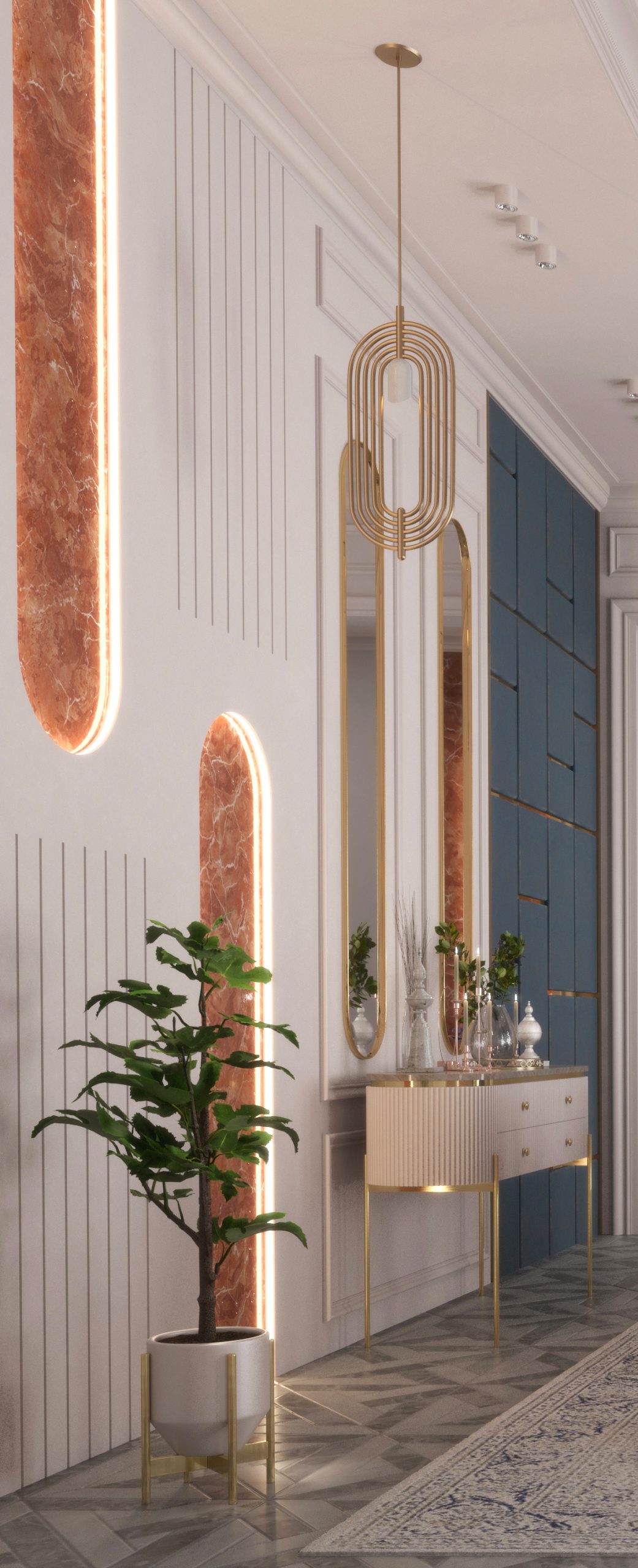 Mixing decorating styles is easier than you might think. In truth, there are very few "pure" decorating styles. Most styles are a blend of several different eras and periods. Design styles are usually birthed when designers (or even homemakers) take the best of certain periods or fashions and incorporate these elements into homes. Maybe your spouse is traditional yet you love shabby chic. Or maybe you would like to figure out a way to use your grandmother's antique armoire in your über contemporary living room.
Your goal is to create a space that the eyes and the mind view as a whole. Try these tips to mix styles effortlessly and create a room that appears cohesive and unified.
for more styles