CAFE DESIGN BY HRarchZ MADE TO BE COMFY AS MUCH IT CAN BE SO CHOSE THE AMERICAN CAFE DESIGN,
HOWEVER WE USED NEW IDEAS TOO HOPE YOU LOVE IT , ALSO THE COLORS CHOOSEN PERFECTLY , WE WILL
SPEAK ABOUT ALL THE IDEAS AND THE COLORS , PKUS THE SPEACIFIC DETAILS .
CAFE DESIGN BY HRarchZ :
One of the American style properties and the most important is that the product have to be super comfy , also
you will find every American product have a big size when is come to cars , furniture .
CAFE DESIGN BY HRarchZ DETAILS :
DESIGN BY HRarchZ .
INTERIOR / EXTERIOR DESIGN .
CLASSIC .
MATERIALS ( GYBSUM BOARD – WOOD – GLASS ).
COLORS ( TURQUOISE – WHITE – BROWN ).
THE DESIGN IN ( UAE : AL-EIN).
RENDERS:
We will classifies the renders to ( ground floor – first floor – balcony – exterior design ).
hope you like the following renders :
EXTERIOR DESIGN :
GROUND FLOOR :

FIRST FLOOR :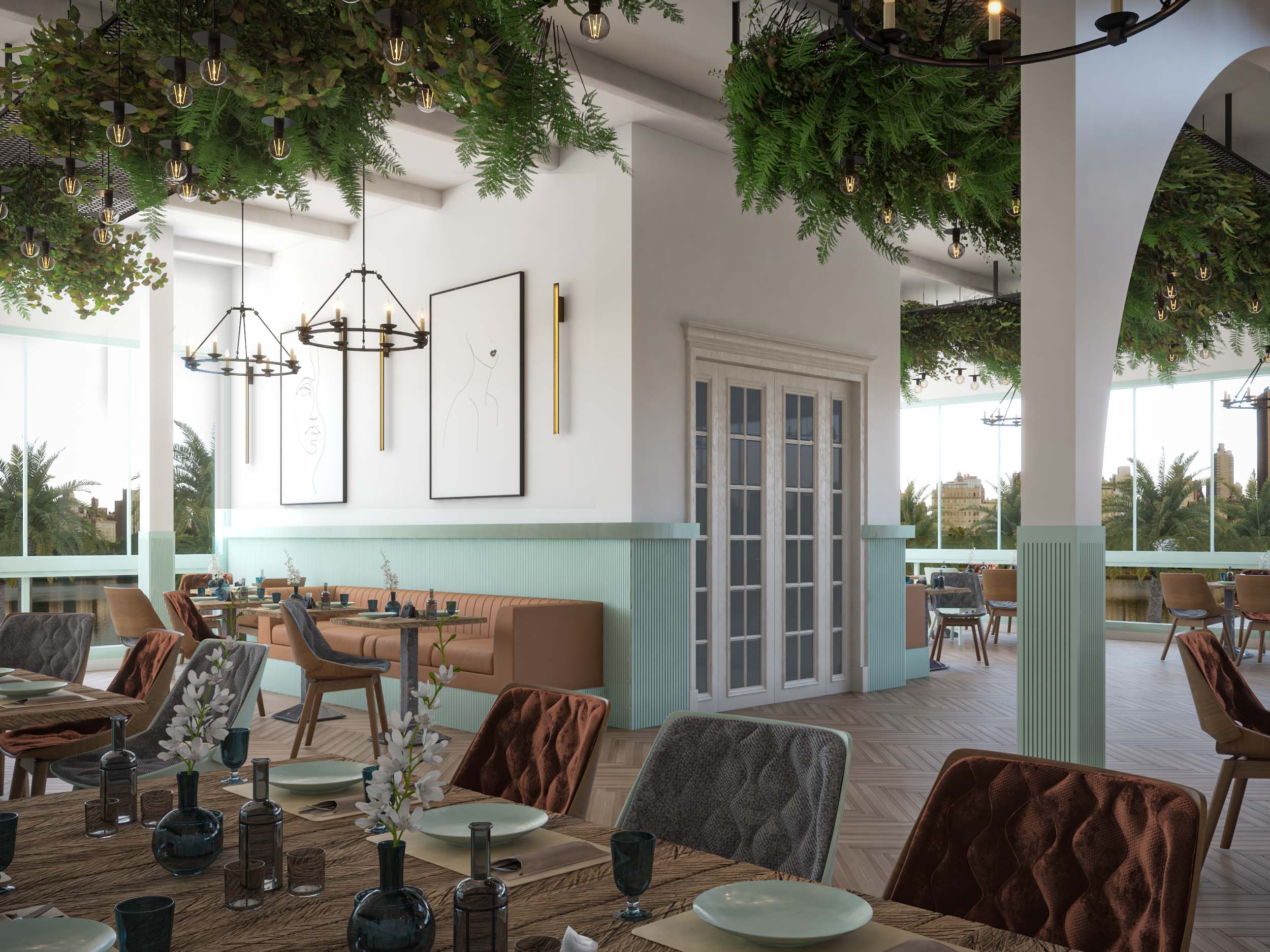 BALCONY :
IN CONCLUSION :
Never feel tired from giving you best , make it you identity , how ever we are HRarchZ studio we decided who
identity , and we are team of young brilliant engineers ready to give our best in every single  project , also no matter big or small .
to visit other projects press here .
visit our Instagram page >>>> HRarchZ .
thank you for visiting us .